How to reach Naples Capodichino Airport?
The international airport of Naples - Capodichino once military airport of Campo di Marte is Italy's second airport after South Catania-Fontanarossa. It is located about 6 km from the center of Naples, in a very residential area.

The Naples airport is managed by GESAC, a subsidiary of BAA - British Airport Authority and was the first Italian airport to be privatized.

The airport was close to 6.000.000 of passengers in 2007 surpassing the Orio al Serio airport and is currently composed of two terminals, one of which is for charter flights.

Terminal 1 is undergoing attuamlente innumerorevoli interventions that make it suitable for passenger traffic reached. The parking lots have a total of 1408 parking spaces and all have direct access to Terminal.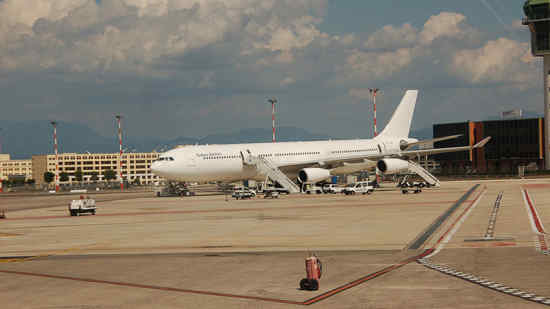 Getting to and from Naples Capodichino airport by bus
The bus line 3S and Alibus, run by ANM, connects the airport to Piazza Garibaldi and Piazza Municipio. The distance between the airport and the city center is about 7 km. The airport is also connected to Avellino, Benevento, Caserta, Sorrento, Salerno. The Naples airport is easily accessible by bus from:

- Naples Centre: ANM
- Avellino: Bus Air - Tel: 0825.204250
- Benevento: Bus FBN - Tel: 800.127157
- Caserta: Bus CTP - Tel: 800.200114



Getting to and from Naples Capodichino Airport by car
Capodichino Airport is easily accessible from all over the city thanks to the output of the so-called "Ring Road", an urban highway (A56), which connects the city of Naples for highway metropolitan area to Rome (A1), Salerno (A3) and Bari (A16 ). fixed rates for taxis are in use between the airport and the main destinations within the boundaries of the city of Naples as Napoli center, Beverello (Porto), Mergellina (hydrofoils for Capri and Ischia islands).



Getting to and from Naples Capodichino Airport by taxi
The taxi stand is located in front of the Arrivals Terminal. Rates to the main destinations such as Naples Centre, Pier Belverello (port) and Mergellina (hydrofoils for the islands of Capri and Ischia), are fixed and available on the website of the City of Naples
Potrebbe interessarti anche: