How to reach Milan Malpensa Airport?
The airport of Milan-Malpensa, a military airport time of Busto Arsizio and later used to civilian traffic, it is the largest in northern Italy, as well as being the second of the most important Italian airports; which then she decided the abandonment of the garrison at the airport of the heath, returning only on the airport of Rome Fiumicino is the main airport of Alitalia airline until March 31 of the year 2008.

The airport occupies the municipalities of Somma Lombardo, Cardano al Campo, Casorate Sempione, Lonate Pozzolo, Ferno, Samarate and Vizzola Ticino, all in prov. of Varese, and it takes its name from the location of Malpensa, in the municipality of Somma Lombardo.

in 2007 it was ranked 2nd place in Italy just after Rome Fiumicino for tourist flights, 25 million passengers, and in first place with regard to freight. Malpensa appears to be in second place also with regard to international traffic, with about 20 million passengers.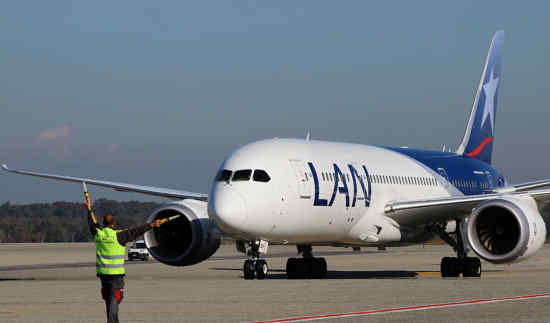 Getting to and from Milan Malpensa Airport by train
Milan Malpensa Terminal 1 is easily reached from Milan's center with the Malpensa Express train from Cadorna station, Milano Centrale and Milano Porta Garibaldi. To move from Terminal 1 to Terminal 2 and vice versa there is a free shuttle service running 24 hours a day, about every 7 minutes during the day and every 30 minutes at night (from 22:45 hours to 05:15 hours).

Malpensa Express connects the center of Milan with Malpensa airport through 129 trains a day.

• Malpensa - Milan N.Cadorna
- 18 daily direct services. Time 29 min.
- 21 daily services with stops in Milan Bovisa - Sarono - Busto Arsizio. Time 36 min.

• Malpensa - Milano Central Station
- 7 daily trips with stops at Garibaldi - Bovisa - Saronno. Time 43 min.
- 18 daily services with stops in Garibaldi - Bovisa - Saronno - Busto Arsizio FNM (some trains also stop in Rescaldina, Castellanza and Ferno-Lonate).



Getting to and from Milan Malpensa Airport by bus
• Malpensa Shuttle Bus
Although it is not very cheap, the shuttle bus can be useful if you are traveling from Terminal 2, to reach the station of Terminal 1. The shuttle bus takes only 15 minutes, but if you prefer to get to Central Station, will be much more time efficient with the bus.

There are two shuttle buses that depart from the airport and you can buy tickets inside the airport, if desired. However, you may want to wait until you are out of the airport out to see which bus is ready to leave. The ticket costs € 10, and you can also buy on board. Usually buses run every 20 minutes and the journey normally takes about an hour.



Getting to and from Milan Malpensa Airport by car
• From the A8 (Milan - Varese)
On the A8 Milan-Varese, Busto Arsizio, there is the slip road between the A8 and SS336 (Malpensa Motorway). The SS336 goes directly to the airport terminal. He meets before the Terminal 2 and Terminal 1 after 3 minutes.

• From the A4 (Milano - Torino)
On the A4 Milan-Turin, in Marcallo Mesero, there is the motorway link between the A4 and SS336 (Malpensa Motorway). The SS336 goes directly to the airport terminal. It meets before Terminal 1 and Terminal 2 after 3 minutes.
Potrebbe interessarti anche: