How to reach Turin Airport of Caselle?
Sandro Pertini International Airport of Turin Caselle is a complex located in Turin North, connected to the city by a highway that heads towards the ring road and from the railway line Torino-Ceres. It is leased in the territories of the small towns of Caselle Torinese, San Francesco al Campo and San Maurizio Canavese.

Since 1998 it has serious concerns regarding the possibility of equipping the Turin airport to another track, alternating a third runway at Milan-Malpensa airport.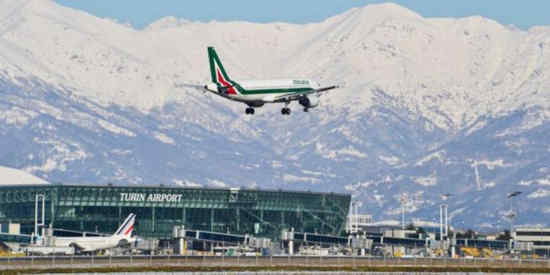 Getting to the Turin Caselle Airport by train
The only rail link available from Caselle, is that of Dora railway station. It is a 19-minute journey from the Dora station in Caselle train at a cost of € 3.

Check Caselle airport: weekdays, the first departure is at 05:04 and latest departure at 21:03. Check the calendar for more information.

The bus line 52 connects the Dora railway station to the central train station, Porta Nuova, near the center of the city. The journey from the Porta Nuova Dora Train Station by bus (line 52) is 10 minutes long.



Getting to the Turin Caselle Airport by car
Through the highway Torino-Caselle, which is connected to the north Torino and the City of Turin at Corso Grosseto due to penetration of the urban motorway itself. In addition, infrastructure is a covered parking garage and other squares discovered also used for parking.



Getting to the Turin Caselle Airport by bus
The SADEM bus service between downtown and Turin airport has several stops enroute including the railway station of Porta Nuova, Porta Susa station, via Stradella 242/245, Borgaro and Caselle city center.

one-way fare: 6.50 € (+ € 1.00 on board). 5.00 € with Torino + Piemonte Card Travel time: 45-50 minutes.

Passengers are requested to purchase a ticket before boarding the bus.

Porta Nuova and Porta Susa are connected, either directly or through transfer by bus to Sestriere, Sauze d'Oulx, Cesana, Sansicario, Claviere, Bardonecchia, Pragelato, Pinerolo, Limone Piemonte and the French ski resorts (Montgenevre, Briançon / Serre Chevalier) .

The bus is a viable option and much cheaper. The SADEM and the Terravision bus service connecting the airport with the center of Turin. The ticket offices are in the arrivals hall.

- The SADEM service begins at 06:10 until midnight. Check the calendar.
- Terravision has frequent departures throughout the day.

The bus makes a stop at Porta Susa. This stop is 150m away from the exit of the Porta Susa station. The journey from Caselle airport and Porta Nuova is about 50 minutes long.



Getting to the Turin Caselle Airport by taxi
A taxi from the center of Turin Caselle costs about € 30 and takes about 30 minutes.
Potrebbe interessarti anche: