How to get to Milano Linate Airport?
Milan-Linate Airport, also called Enrico Forlanini, is the second airport of Milan. Being a "city airport", only it includes domestic traffic and European short-haul. Moreover SCLO depart from many low-cost airlines.

The airport has one terminal with two tracks, one for commercial traffic and one for passenger traffic. Although the official name is "Airport Enrico Forlanini", the Milan airport is known by the name of the location close to where it stands (Linate).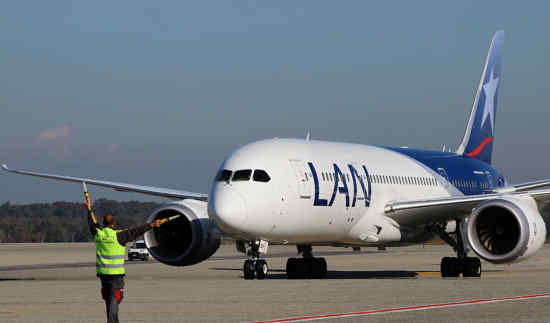 Getting to and from Milan Linate Airport by train
Linate Airport train station is not present, but there are several different options to get from the main station in Milan Linate.

There is a bus from Linate Airport in Milan to the central station. You can buy tickets for this service with the Agency Autostradale Linate or directly on the bus. The bus also stops at Lambrate on the way to Milan's central station. This service is run by the 'Starfly' and can be contacted on +39 02.5858.7237

Taxis are outside dedel Terminal Linate airport, and are an excellent alternative to the center of Milan and the related railway stations.

Or you might prefer to arrange a private transfer or seat on a private shuttle bus from Milan Linate to the city center.

Milan Central Station is the place where most travelers arrive by train and where most of the Milan railway lines begin or end. From here you can also access all of the lines that run in the Milan metro system - red, green and yellow.



Getting to and from Milan Linate Airport by bus

It is not advisable to buy a ticket in advance at any point of sale of tickets at the airport or online, they can also offer discounted prices, but the best price is what will get you the ticket seller standing at the door of the bus.

Buses leave every 30 minutes from the bus station which is located outside the arrivals hall and ending in Milan Central Railway, which is the main train station in Milan. Buses to and from Linate do not travel at night, the first bus leaves at 6:05 and the last one leaves at 11:45. The single ticket is 5 euro and you can buy your ticket on the bus.

A trip by bus from Linate airport to the center of Milan lasts about 20 minutes. The buses have no weight limit and quantity relative to luggage that you can load.

Also there is a public bus service from Linate Airport to Piazza S. Babila. Take bus 73 from the Terminal arrivals to Piazza S. Babila, from the possibility, once you reach your destination to reach any other point of Milan by metro. The 73 bus runs every day 6: 05-00: 55 at 10 minute intervals.



Getting to and from Milan Linate Airport by car
The Milan Linate airport is easily accessible by car from the North (A4 / A51), from the west (Viale Forlanini) and East (A35-Brebemi) across the road proviciale Rivoltana.

To reach Viale Forlanini from the Eastern ring road (Milan East ring road) (A51) take exit 6 towards LINATE - V.LE FORLANINI - Milano Centro, following the signs to Linate. To reach the airport from Liscate barrier of the A35-A35 VAR Brebemi continue on and take the provincial road Rivoltana, following the signs to LINATE, until you arrive in the town of Segrate, from which you can reach the airport by following the same directions present.

At the end of Viale Fornanini, parking ViaMilano service will offer its own parking that best suits your needs.

Satellite coordinates: Latitude: 45 ° 27'58''N Longitude: 9 ° 16'42''E

Useful numbers:
• Autostrade (+39) 06 43632121
• SdP Brebemi / Silver Gestioni (+39) 030 2926300 toll free number 800 186 083
• CCISS Travelling Informed Toll 1518. er 1518
Potrebbe interessarti anche: